Emergency Management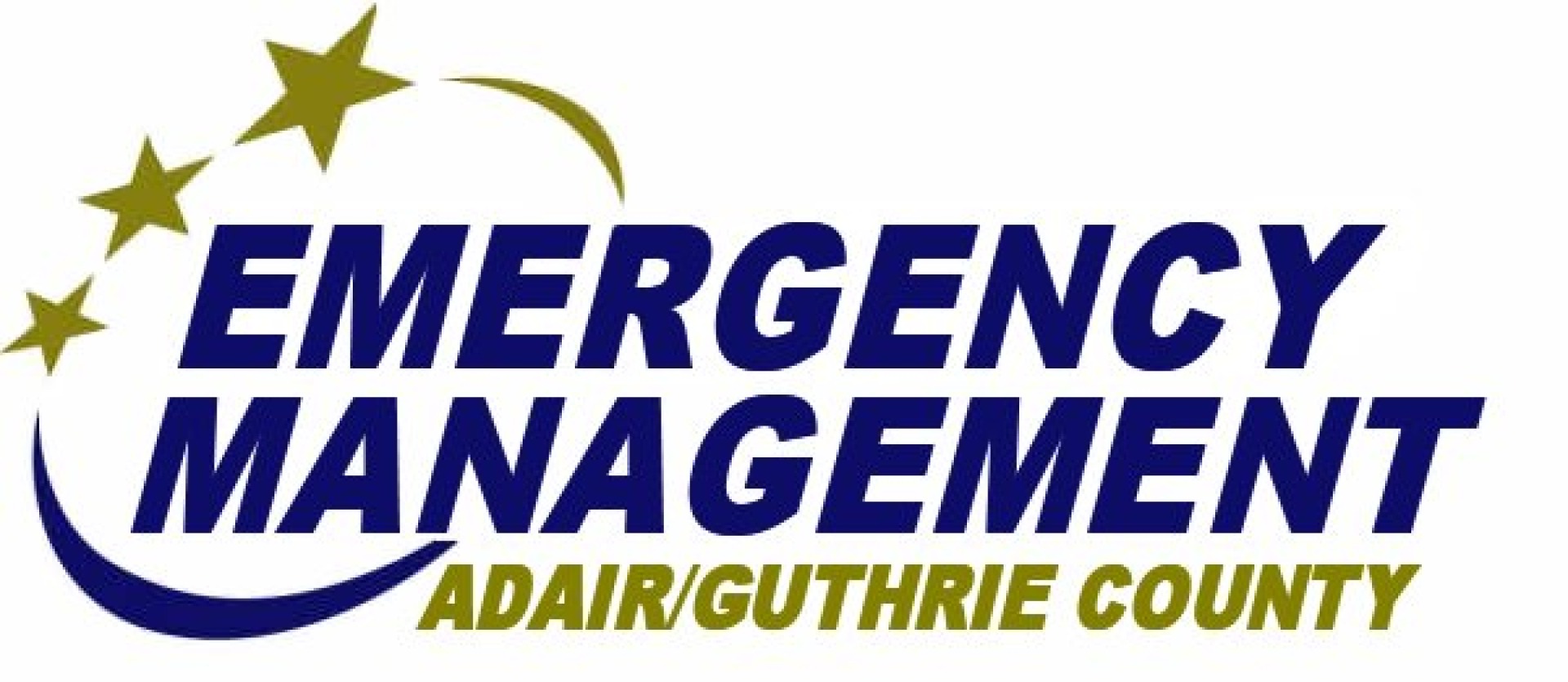 Adair & Guthrie County's Emergency Management office is responsible for the coordination of the emergency response activities of law enforcement and fire departments, a Hazardous Material Response Team, hospital, medical, and emergency medical service as well as Red Cross, Salvation Army, Health and Human Services agencies.
The County Emergency Management Department is the operating arm of the Adair & Guthrie County Emergency Management Commission. The Commission is made up of the mayors or their representative, the sheriff or his/her representative, and a member of the Board of Supervisors.
A major function of the department is to aid the County and municipalities in preparing for, responding to, and recovering from incidents, whether natural or man-made. The assistance given by the department falls into four main categories: Mitigation, Preparation, Response, and Recovery.
Primary Duties
Responsible for countywide multi-hazards and their contingency in event of a disaster.
Assists governing officials of municipalities and counties in the event of a disaster.
Promotes public knowledge of emergency management and disseminates information to the public.
---
Map & Directions